News & Events
---
St. Anthony's Vacation Bible School 2015
July 27 – 31, 2015
Go to VBS page for more info
---
ST. ANTHONY BAKERY
St. Anthony Bakery – after Masses first Sunday of every month (closed until September)
---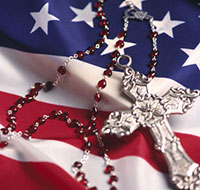 Please join us for a July 4, 2015 – 9am Mass
in honor of the
Blessed Virgin Mary for the United States of America
Rosary: Patriotic Rosary Begins at 8:15am
---
Annual Charismatic Renewal rally, retreat planned for June 13, 2015
With the charismatic "Spirit" for which it has become known, the Diocese of Trenton's annual Rally and Retreat Day is slated for June 13, bringing together a rich mix of ethnic communities of the Charismatic Renewal in an experience of unity, praise and worship.
Following up on last year's first-time event, "Come and Rejoice in the Lord" is again expected to draw a crowd large enough to fill the Great Auditorium in Ocean Grove. Billed as a multicultural day of faith, the event will begin at 7 a.m., with an optional sunrise prayer service on the beach, and will run from 9 a.m. to 5 p.m. Doors will be open for registration for the indoor celebration from 8 a.m. to 8:55 a.m.
Download Flyer
---
Building Fund-How You Can Help (Click here)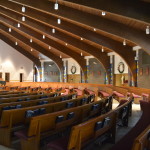 ---
Annual Environmental Fair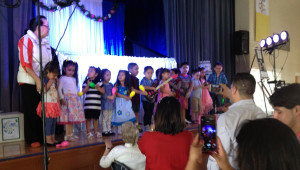 The Annual Environmental Fair organized by the Social Justice Committee of Saint Anthony of Padua took place in the parish gym Sunday April 19 2015.
See more
---
ProLife Day for Teens
SATURDAY, APRIL 18, 2015
8am-2:15pm (lunch provided)
8th graders and up
St Anthony of Padua
Get informed about the Church's teachings on ProLife and Chastity
issues before you
MAKE YOUR LIFE CHOICES
Download flyer and registration form
---
Living the Joy of the Gospel…Strategies for Living a Joyful Life
Our Faith Enrichment Speaker series continues March 9 with Suzanne Richer.
Monday, March 9, 2015 at 7pm in the church gymnasium
Everyone is invited—Please join us
Suzanne M. Richer is completing her Masters in Theology – Biblical track at the Immaculate Conception Seminary School of Theology at Seton Hall in 2015.
Today she serves on the Board of Trustees with Catholic Charities, is a Eucharistic minister with St. Paul's in Princeton as well as for the Princeton Hospital, and facilitates programs on Social Justice including the 30 – week JustFaith Program for adult formation, Prison Reform and Immigration. Ms. Richer's frequent business travels have given her the opportunity to attend mass across the United States and on 5 continents, enabling her to share the joy in the sacrament of Holy Eucharist with fellow Catholics all over the world.
---
909 Days that Changed the World
One of our daily Mass attendees, Bob Dunne, has self-published a new book titled 909 Days that Changed the World, a chronological account of the two and half years of Jesus' public ministry as they likely happened. "Jesus Christ will become more alive, more human as the reader walks along with him and sees how his ministry unfolds day by day, week by week," explains Bob. Bishop O'Connell says; "In a succession of short but accessible chapters, Bob succeeds in bringing the four Gospels together…so much so that my studies and reading and preaching of many years found still more about Him to inform my sermons and, more personally, to nourish my soul. If spiritual reading can still offer a "wow factor" after all these years, Bob's writing does it." Reading the book could be a great Lenten resolution. Bob will be here in the gathering space after Masses on February 7th and 8th to offer his book for sale ($16 with sales tax).
---
Affordable Care Act Enrollment Event at St. Anthony's
Join us to learn your options for quality health coverage
Avoid the fine…
Open enrollment ends February 15, 2015
When: January 11, 10am to 2pm
Where: St. Anthony's gymnasium
What you need:
1.Income information: W-2 or pay stub
2. Social Security numbers for everyone who will be on the plan
3. Information about your current health insurance, including policy number
Call David Abalos, 609 371 2435 or
Megan Daily, Mercer County Organizer Enroll America 609 533 1871
---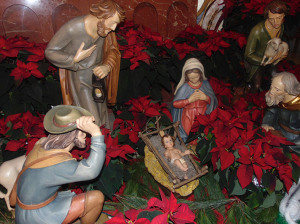 2014 Christmas Church Photos
---
Community Christian Choir Supports Interfaith Caregivers
The Community Christian Choir will donate offerings received at its 20th Anniversary Concert on Saturday, January 3, to local nonprofit Interfaith Caregivers of Greater Mercer County (ICGMC), which is also celebrating its 20th anniversary. The free event will take place at Villa Victoria Academy on 376 W. Upper Ferry Rd in Ewing and feature many Christian Choir alumni, including two who have gone on to become professional musicians — Baritone Michael Maliakel, currently a professional singer and voice teacher based in New York City, and Soprano Joanna Latini, currently a senior vocal performance major at Carnegie Mellon University, who will sing "The Prayer" together.
---
SPEAKER SERIES: Women in the Church: From Mary to Nuns on the bus

We'll look at the relationship of women to the Church. What is it? Has it always been this way? What are the possibilities for women in leadership roles? Could a woman serve as cardinal? Along the way, we'll revisit the stories of Mary, the mother of Jesus, Mary Magdalen, and others.
Next in our speaker series: Michael Fabian, former Director of Religious Education at St. Anthony's of Padua in Hightstown. December 9, 2014 at 7pm in the church hall. Admission is free – everyone is invited.
---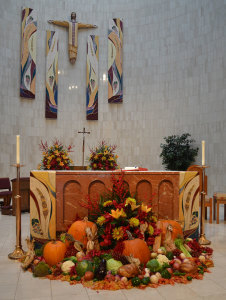 ---
Christopher M. Bellitto, Ph.D.
to speak in Church Hall Monday, November 10, 2014 at 7pm
Christopher M. Bellitto, Ph.D. is Associate Professor of History at Kean University in Union, NJ. He is also a frequent public speaker and media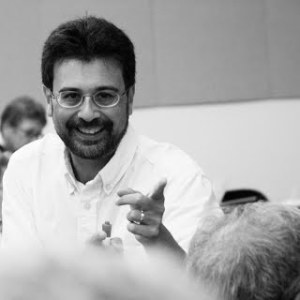 commentator on church history and contemporary Catholicism. He has been quoted in The New York Times, theWashington Post, et al, and has appeared on The History Channel, CNN, MSNBC, PBS' News Hour, NPR, and other local radio and TV stations. Dr. Bellitto is also a member of the Speakers' Bureau of the New Jersey Council for the Humanities and the former chair of Kean's History Department.
He received an M.A. and a Ph.D. in History from Fordham University. His B.A.,magna cum laude, is from New York University, where he was a University Scholar with a double major in Journalism and Politics, and a double minor in Classics and Religion.
Dr. Bellitto is the author of nine books, including 101 Questions and Answers on Popes and the Papacy (Paulist Press, 2008), The Living Churchand Church History 101 (Liguori Publications, 2011, 2008), and the companion volumes, The General Councils: A History of the 21 Church Councils from Nicaea to Vatican II and Renewing Christianity: A History of Church Reform from Day One to Vatican II (Paulist Press 2001-2002). He is also the author of Nicolas de Clamanges: Spirituality, Personal Reform, and Pastoral Renewal on the Eve of the Reformations(Catholic University of America Press, 2001). In addition, Dr. Bellitto has co-edited six volumes of collected essays, including Reassessing Reform: A Historical Investigation into Church Renewal (Catholic University of America Press, 2012), The Church, the Councils, and Reform: The Legacy of the Fifteenth Century (Catholic University of America Press, 2008), and Reforming the Church Before Modernity: Patterns, Problems, and Approaches (Ashgate, 2005).
For more information: https://sites.google.com/a/kean.edu/christopher-m-bellitto-ph-d/Home
---
HOLY ORDERS…… ever consider priesthood?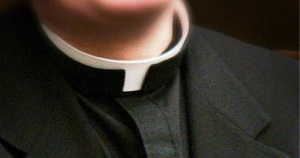 Email Vocations@Dioceseoftrenton.org
---
BLESSING OF THE ANIMALS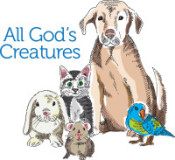 Saturday, October 4, 2014 is the Blessing of the Animals
The blessing will be in the Church parking lot at 11:00am
For information contact Deacon Mike 609 448-0141 x28
---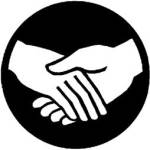 PASTORAL CARE Diocesan Certificate Program
Curriculum-2014-2015
Mail In Registration for Pastoral Care Sessions 2014-2015
---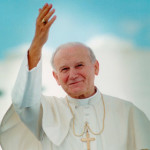 Registration information for the 2015 Diocese of Trenton Pilgrimage "In the Footsteps of Saint John Paul II"
---